Homeowners Insurance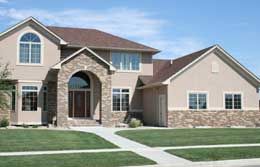 Your home is one of the most vauable assets to you and your family. So why not let M&R Inusrance Agency assist you by protecting yout individual needs with one of our homeowners policy.The most common types of homeowner policies are:
HO1 Basic
HO2 Broad
HO3 Special
HO5 All Risk
HO5 High Value
HO4 Renters policy
HO6 Condo policy
HO8 Older Home Policy
They include coverage are building, other structures, personal property, loss of use, personal liability, medical, valuable items.They also offer various deductibles options.
There is no better way to understand your homeowner policy than to read it! We suggest you pull out your policy and find the parts to your policy that correspond to the following explanations:
A typical policy consists of three things:
The Declarations Page - that declares who, what and how much you are insuring, along with the date your coverage starts and the premium.
The Policy Booklet - printed pages that contain the details of coverages and exclusions.
Endorsements - separate pages, usually with endorsement numbers, that change (or endorse) specific parts of the policy.
Let M&R Insurance Agency get you the correct homeowners policy with our many insurance companies in AL, AZ, CA, CO, CT, FL, GA, MD, ME, NC, NY, NJ, OH, PA, SC, TX, VA, WV, and other states at an affordable price.