General Liability Insurance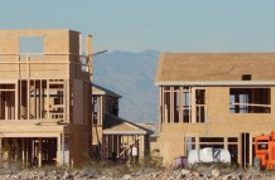 General Liability insurance, along with your property and work comp policies, protects your business if you're sued for personal injury or property damage. A typical policy will cover those accidents or damages that occur on-site or as a result of using goods or services sold by the company. In addition, coverage's can be designed to cover additional costs like attorney fees or court costs.
There are many different plans and options when choosing a General Liability plan, and our experienced agents can assist you in finding the right plan at the right budget.
Crime
Completed operation
Contingent liability
Contractual liability
Employee benefits
Fire damage
Liquor liability
Inland Marine
Premises and operation
Pollution liability
Product exposure
Representation liability
Tort and Statutory
Warranty liability
Our agents can assist you in considering all aspects of your General Liability insurance package to give you the most appropriate policy available. We will help you customize a AL, AZ, CA, CO, CT, FL, GA, MD, ME, NC, NY, NJ, OH, PA, SC, TX, VA, WV, and others states specific plan that works for you.
So contact Ovation Risk Planners today to speak with one of our trusted agents about your General Liability insurance & answer any questions you may have and provide you with a General Liability quote.